Dining
Cuisines that excite the palate and comfort the soul that's what you'd find at our dining establishments. Expect nothing but the best produce prepared with care and a lot of heart. Enjoy these fine meals at our scenic restaurants or in the comfort and privacy of your own villa.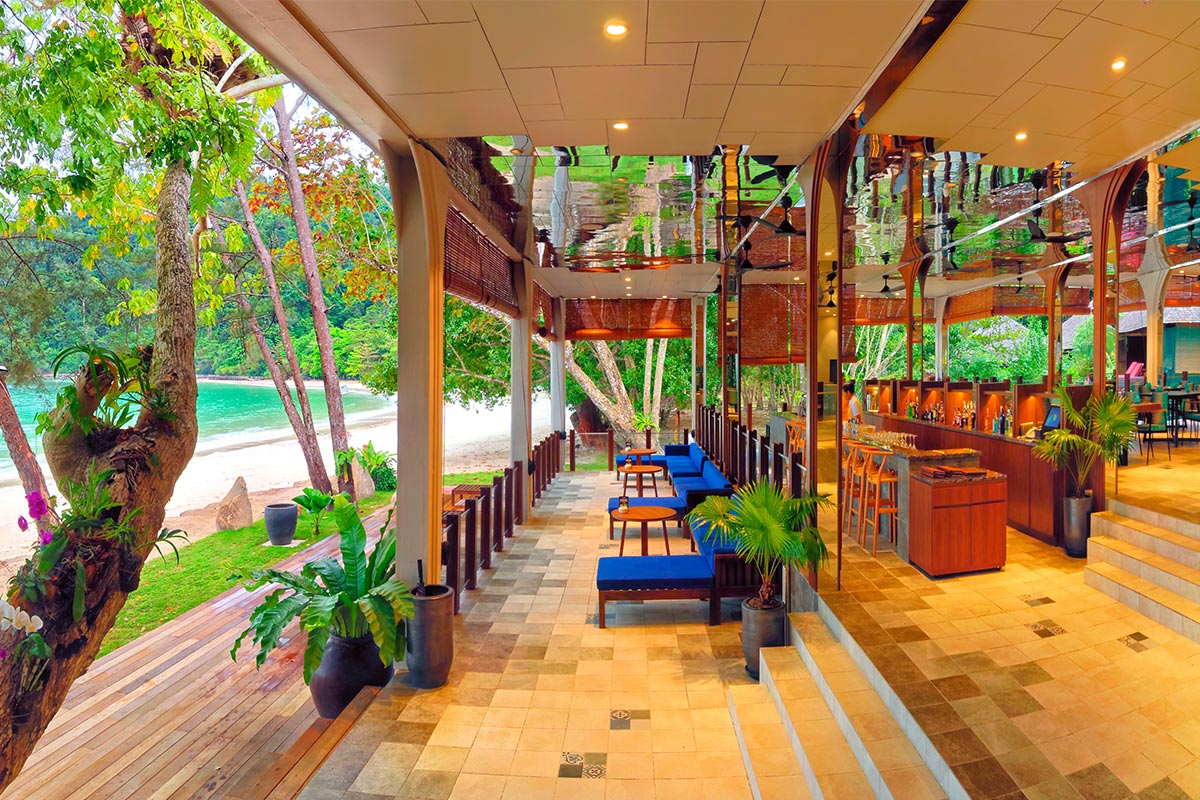 With the soothing rhythm of lapping waves and sand beneath your feet, Pantai Restaurant and Bar set the stage for a multisensory feast. Meat skewers and fresh seafood are grilled to your liking at this laidback oceanfront restaurant. Pantai Restaurant and Bar is open for lunch and dinner.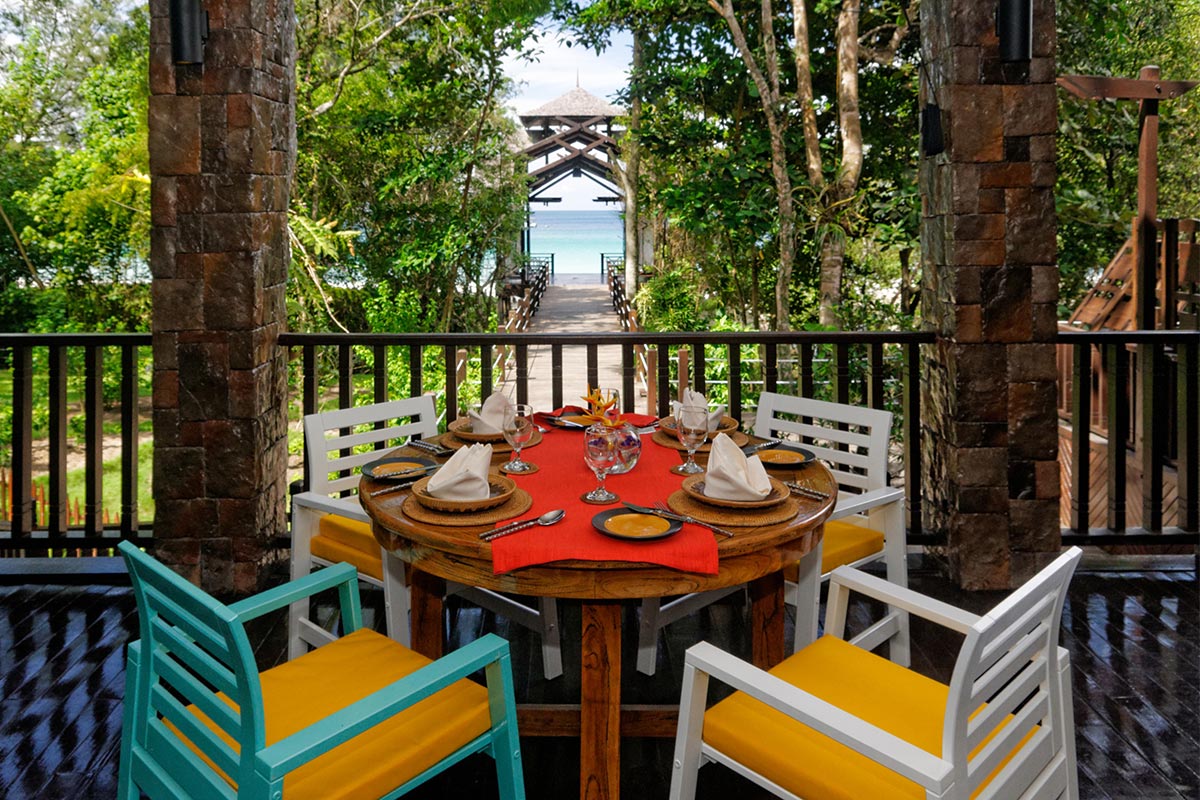 Our resort's main dining venue is The Longhouse, an alfresco restaurant that exudes a comfortable and convivial ambiance with panoramas of the horizon. Open daily for dinner, The Longhouse serves authentic local traditional cuisine featuring local produce, as well as a selection of Western fare.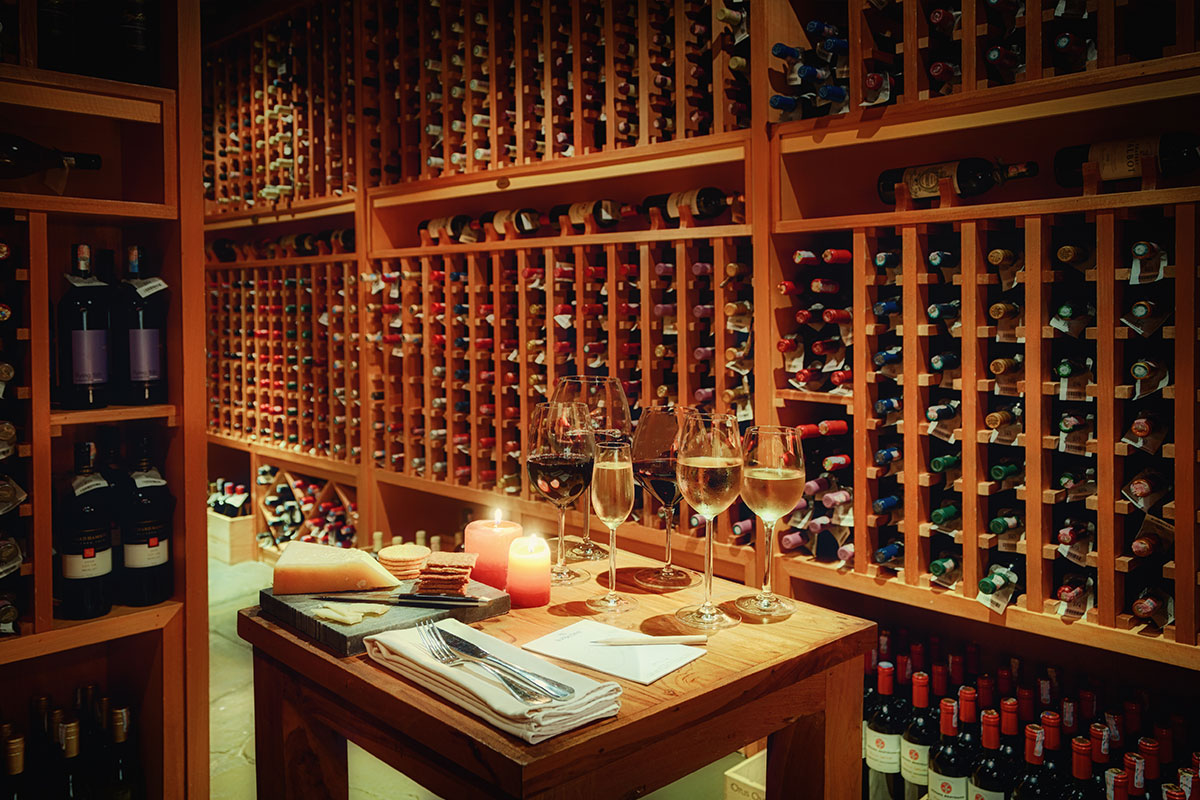 Beneath The Longhouse lies our Wine Spectator 2 Glass award-wining Wine Cellar. The cave houses more than 4,000 bottles as well as an impressing collection of cigars, which can be enjoyed at an adjoining outdoor patio. The inviting lounge is perfect for an evening of wine appreciation or private events.
Private Dining and Functions
Our restaurants offer fresh and delightful meals that cater to your needs for comfortable in-room dining or private celebration. You may also host a special and private function or gathering at Bungaraya Island Resort that gives wonderful experience of your lifetime.
Private Dining
For a memorable dining experience, opt for a romantic dinner under enchanting Pavilion by the beach. Longhouse Wine Cellar is a truly unique location to dine at or hold an event is in our spacious underground cave. Surrounded by fine wines, the private room can accommodate up to 20 guests.
Private Functions
Bungaraya Island Resort is a dream destination for gatherings. Commemorate the milestones in your marriage with an intimate soiree with friends and loved ones. We will see to every detail to ensure a wonderful celebration.