Dining
The food at Borneo Eagle Resort abides by a farm-to-table philosophy, in which the best of local produce takes pride of place. Organic fish and vegetables from the resort owner's farms on the mainland of Sabah feature on the menu, as do other fresh seasonal produce. Our team of skilled local chefs turn these celebrated ingredients into hearty, mouth-watering dishes infused with Asian or Western flavours. Being exclusive and small we emphasize on creating menus for the individual rather than the masses.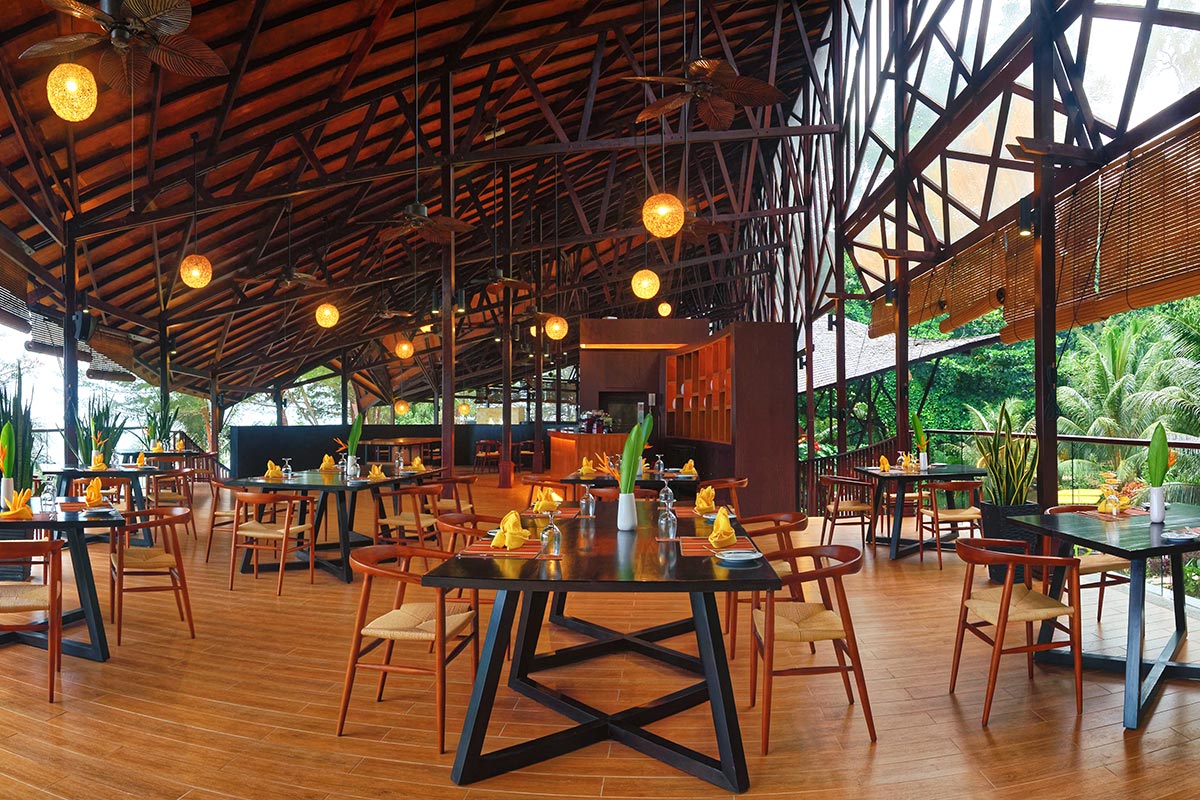 The Eagles Nest specialises in refined, modern, western and asian style dishes. The concept is to use only the freshest produce from our own gardens and farms.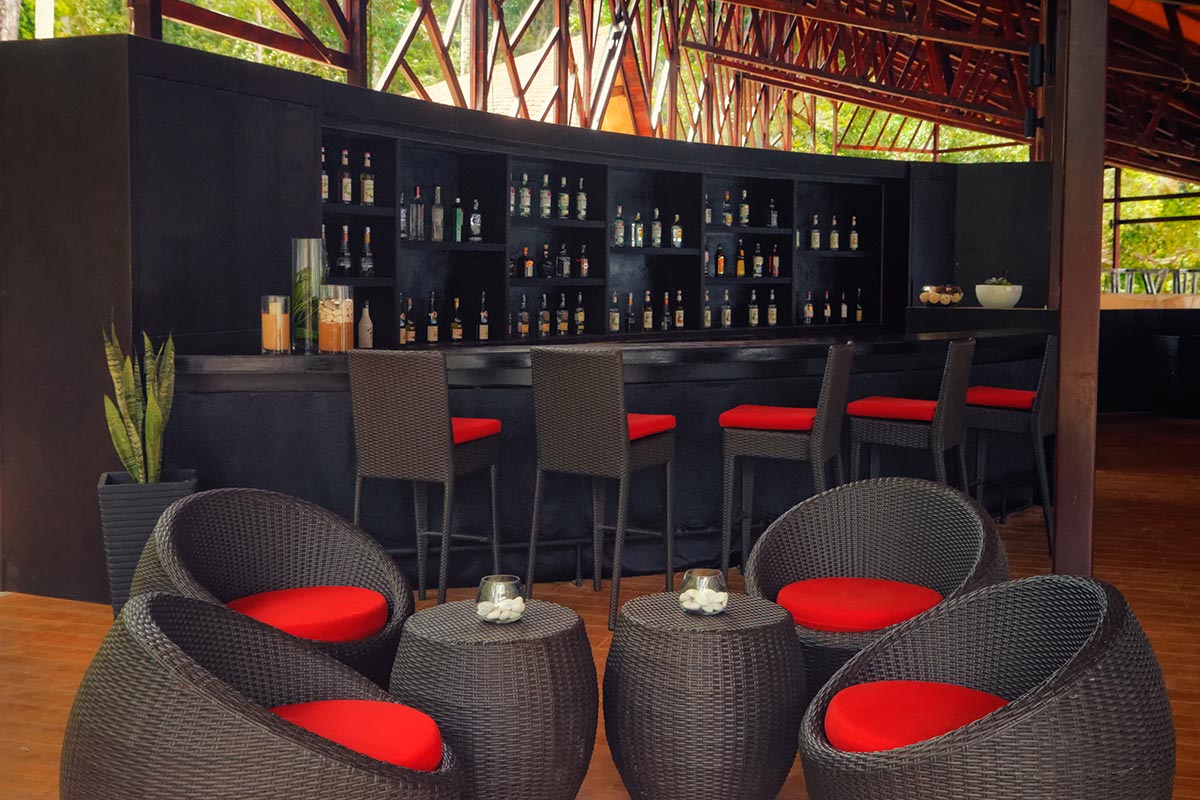 As the sun sinks into the South China Sea, the Sand Bar by the pool and sand spit is the perfect spot to relish the beauty of our little pocket of paradise.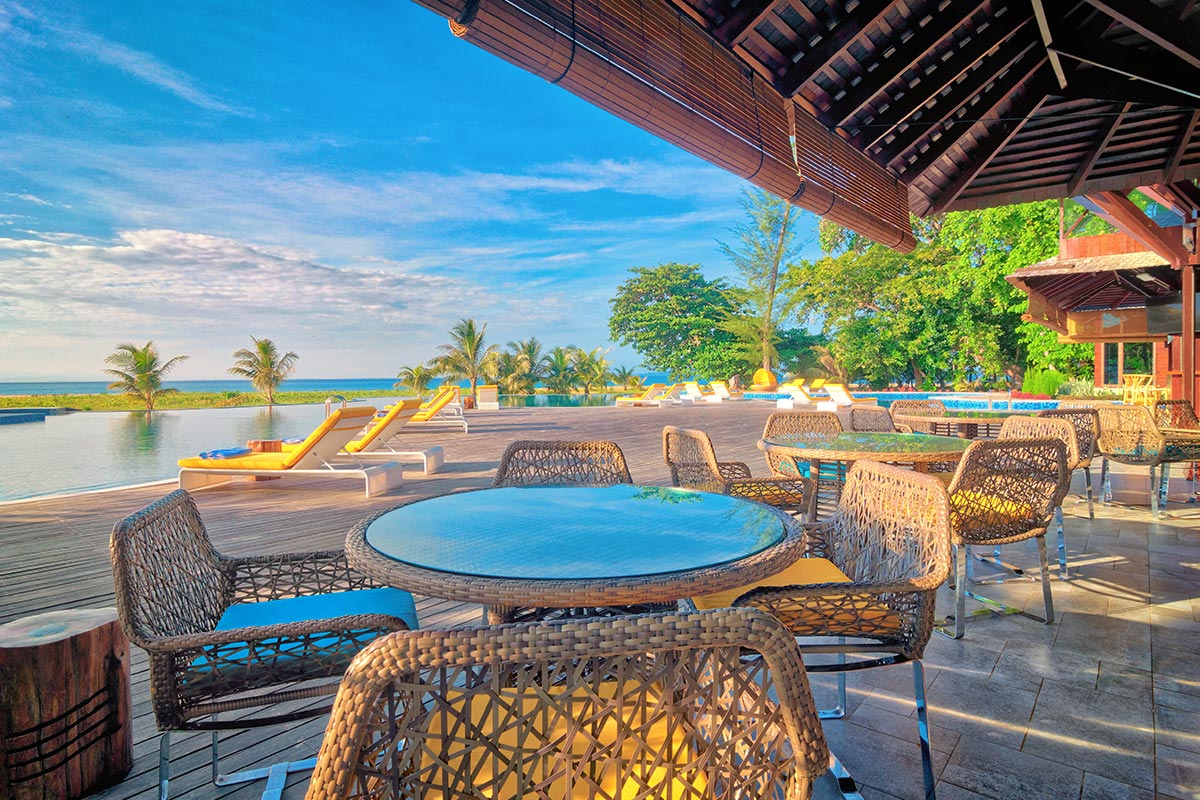 The romantic setting of The Landing Bar is ideal for drinks before or after dinner. With its elevated level one can take advantage of the stunning view towards Mt. Kinabalu.
Private Dining and Functions
Our restaurants offer fresh and delightful meals that cater to your needs for comfortable in-room dining or private celebration. You may also host a special and private function or gathering at Borneo Eagle Resort that gives wonderful experience of your lifetime.
Private Dining
You can dine in the comfort of your own private open deck. It's a great way to celebrate a special occasion or spend a romantic evening accompanied by the soundtrack of the sea and the cool sea breeze.
Private Functions
Commemorate the milestones in your marriage with an intimate soiree with friends and loved ones. We will see to every detail to ensure a wonderful celebration.