Glamorous Romance
Celebrate your love in fitting fashion amid the stunning setting of Borneo Eagle Resort. Our event experts will ensure every detail is taken care of and that you create lasting memories of your special day with us.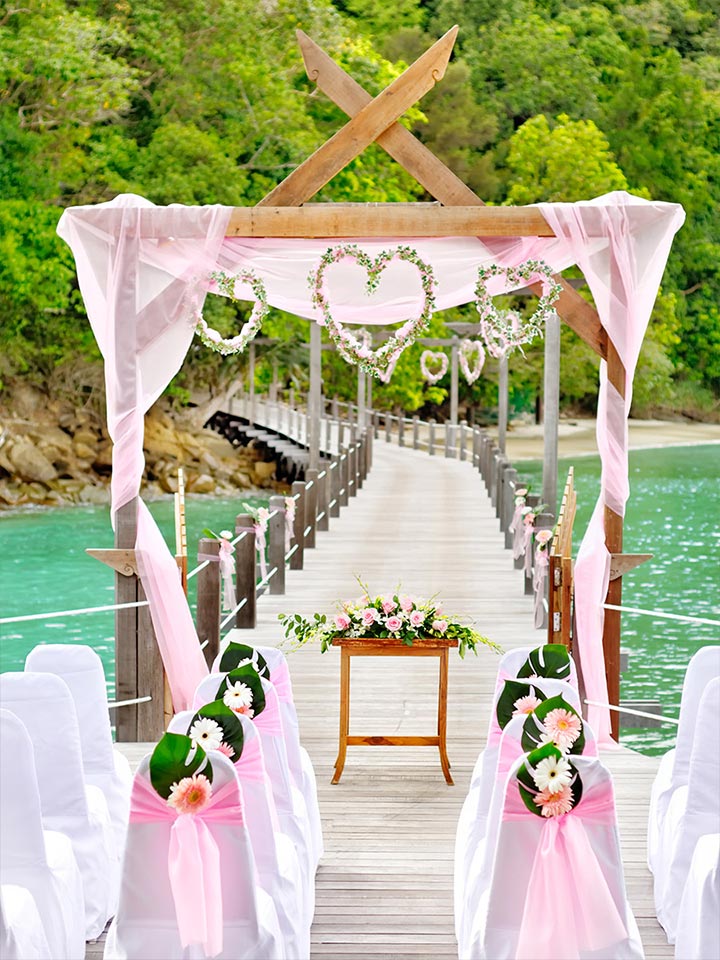 Weddings
With stunning scenery all around, your wedding day in Borneo Eagle Resort is bound to be enchanted. Our team of specialists will turn your wedding dream into a reality.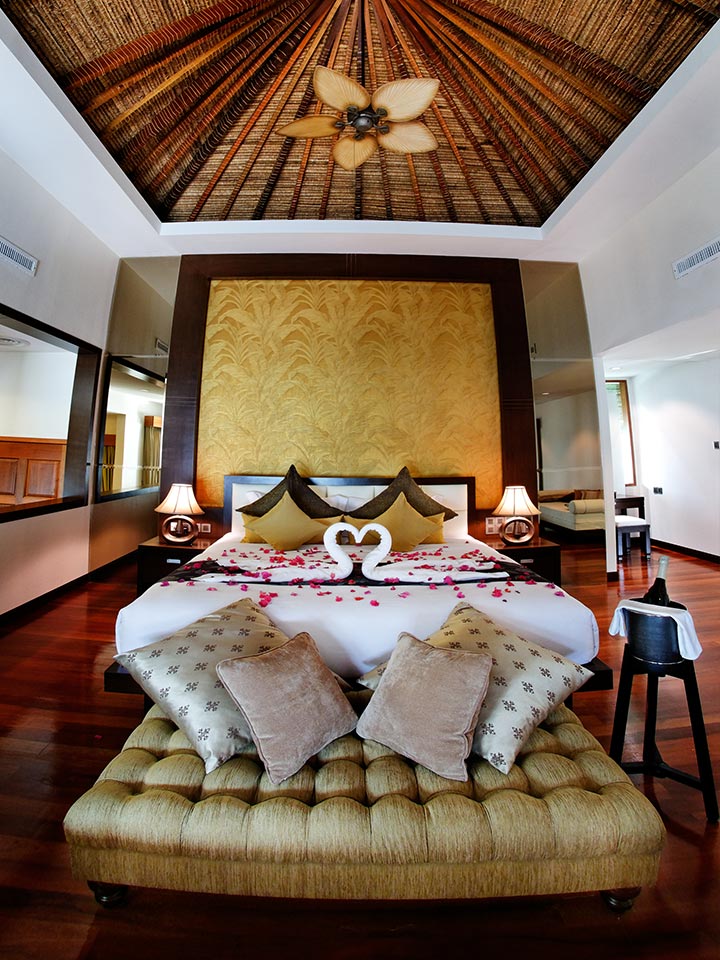 Honeymoon
Make your honeymoon just that much more special at Borneo Eagle Resort. The beauty of the island and luxurious accommodation coupled with attentive service make for a truly unforgettable stay.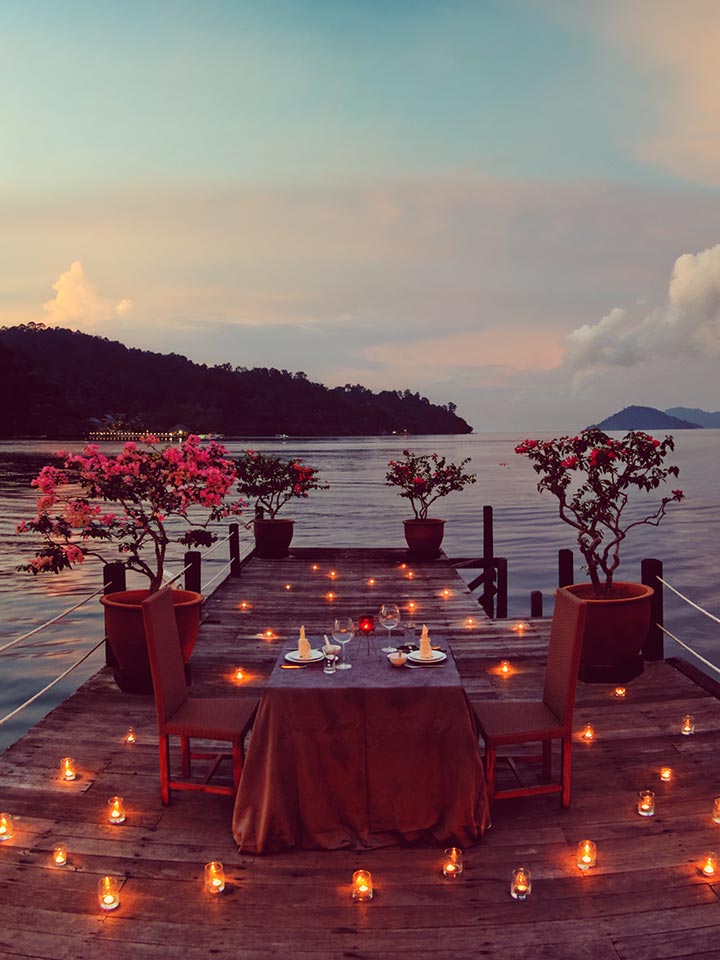 Anniversary
Commemorate the milestones in your marriage with an intimate soiree with friends and loved ones. We will see to every detail to ensure a wonderful celebration.